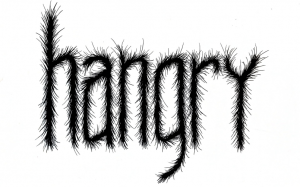 //ENGLISH//
Hi everybody,
So, the zine was printed and then spread in different places in Switzerland, Germany, France and Austria. Below this article you will find a list of these places, so that you know where you might find some.
If you have ideas of other places you think it would be nice to send some to, don't hesitate to contact us via email (hangry@immerda.ch).
Also, if you want/can print some by yourself, it's great! contact us and we will send you the PDFs!
All the best to all of you,
The hangry crew
//FRANÇAIS//
Coucou tout le monde,
Alors le zine a été imprimé et diffusé dans différents endroits en Suisse, Allemagne, France et Autriche. Sous cet article, vous trouverez une liste des lieux où on en a envoyé, comme ça vous savez où vous pourriez en trouver.
Si vous avez des idées d'endroits où vous pensez que ce serait chouette d'en envoyer, n'hésitez pas à nous contacter par email (hangry@immerda.ch).
Aussi, si vous voulez/pouvez en imprimer vous-même, c'est super ! Contactez-nous et nous vous enverrons les fichiers PDF !
Tout le meilleur pour chacun.e.x d'entre vous !
L'équipe d'Hangry
//DEUTSCH//
Hallo zusammen,
nun wurde das Zine gedruckt und an verschiedene Orte in der Schweiz, Deutschland, Frankreich und Österreich geschickt. Unterhalb dieses Artikels findet ihr eine Liste der Orte, wo ihr vermutlich einige davon finden könnt.
Wenn ihr Ideen für andere Orte habt, an die ihr gerne welche geschickt bekommen möchtet, sagt uns einfach per E-Mail Bescheid (hangry@immerda.ch).
Auch falls ihr selbst welche drucken wollt/könnt, ist das super! Kontaktiert uns, dann schicken wir euch die PDFs!
Beste Wünsche an euch alle,
hangry crew
CH
La Molène, 26, Rue du Simplon, 1006 Lausanne
La Cantine, Route de Moutier 105, 2800 Delémont
Infoladen Reitschule Bern, Neubrückstr. 8, 3011 Bern
Infoladen Furia, de_block, Waldmannstrasse 17, 3027 Bern
Akut, Seestrasse 20, 3600 Thun
OFF, Offenburgerstrasse 59, 4057 Basel
Carambolage, Erlenstrasse 34, 4058 Basel
Hirscheneck, Lindenberg 23, 4058 Basel
Feministische Bibliothek spit, Erlenstr. 44, 4058 Basel
Infoladen Cigno Nero, Schwanengasse 1, 4500 Solothurn
Kulturzentrum Kuzeb, Postfach 512, 5620 Bremgarten
Info- & Plattenladen Romp, Steinenstrasse 17, 6004 Luzern
A4 unplugged, Koch Areal, Rautistrasse 22 / Flüelastrasse 54, 8047 Zürich
Kasama, Militärstrasse 87a, 8004 Zürich
Anarchistische Bibliothek Fermento, Zweierstrasse 42, 8004 Zürich
Infoladen Rabia, Bachtelstrasse 70, 8400 Winterthur
Restaurant Engel, Engelgasse 22, 9000 St. Gallen
FR
DE
Infoladen Samizdat, Gießerstrasse 16, 04229 Leipzig
Feministische Bibliothek MonaLiesA, Bernhard-Göring-Straße 152, 04277 Leipzig
Infoladen daneben, Liebigstrasse 34, 10247 Berlin
f.a.q. Antisexistischer Infoladen Neukölln, Jonasstraße 40, 12053 Berlin
Infoladen Schwarzmarkt, Kleiner Schäferkamp 46, 20357 Hamburg
Infoladen Bremen, St. Pauli Str. 10-12, 28203 Bremen
Enough Info-Café, Wiesenstrasse 48, 42105 Wuppertal
Autonomes Zentrum Köln, Luxemburger Str. 93, 50939 Köln
Infoladen Frankfurt/Café Exzess, Leipzigerstrasse 91, 60487 Frankfurt
Infoladen KTS Freiburg, Basler Straße 103, 79100 Freiburg
Kafe Marat, Thalkirchnerstraße 102, 80337 München
Infoladen München, Breisacherstr. 12, 81667 München-Haidhausen
AT
Infomaden Infoladen, Wielandgasse 2-4, 1100 Wien